Jet Fuel Meals Reviews 2022 – Best Healthy Food Delivery Service
Jet Fuel Meals Review – Quick Summary
What You Like the Best
What You Dislike
Monthly meal plans are only valid for four weeks.
Read via reviews to come across a judicious choice and get fresh meals delivered to your doorsteps instantly.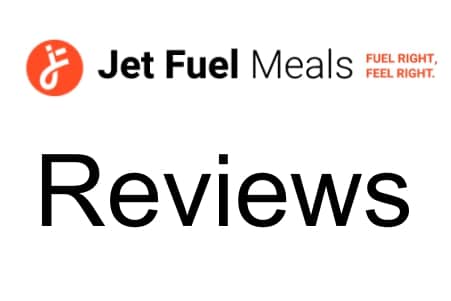 Jet Fuel Meals Reviews In Detail
Eating healthy has never been so simple. Jet Fuel Meals is a healthy food delivery service. They provide fresh, high-quality, all-natural meals that are nutritious, delicious, and delivered to you!
No Contract – There are no contracts or commitments! Their meal plans are recurring, but you have the option to cancel at any time. You can also pause and resume your meal plan whenever you like, whether you're traveling out of town or simply want to take a break.
What makes Jet Fuel Meals the best?
Choose and customize your meal plan – Select a meal plan that is appropriate for your lifestyle and goals. Whether you want to lose weight, maintain your weight, gain weight, or simply find something easy. They've got the ideal food plan for you! You will be able to eliminate any proteins, veggies, carbs, or other accessible ingredient alternatives that you do not want to get after the checkout procedure.
Deliver to your door – It doesn't get any more convenient than that! They deliver at 6 a.m. on Mondays, Wednesdays, and Fridays to assure the freshness and quality of your meals. Meals are fully made and brought to your door in insulated bags.
Review on the Jet Fuel Meals Products
Athletic – Are you looking for larger portioned meals? This food plan will suit your preferences. Consume 650 calories on average per meal.
Plant-Based Meal Plan – Enjoy a 100% plant-based meal plan prepared by world-class chefs.
Maintain – This classic meal plan is designed to help you keep a healthy weight. This plan contains an ideal balance of protein, carbs, and fats.
Ketogenic Diet – Do you want to reduce weight? This is exactly what their ketogenic-inspired weight loss regimen will do.
Pescatarian – Their Pescatarian meal plan consists entirely of fish, which is prepared delectably by a chef who specializes in seafood diets.
Jet Fuel Meals Pricing
Pricing for Ketogenic Meal Plans
1 meal per day: $51.00 per week
Minimum of six days per week
2 meals per day: $80.00 per week $319.00/monthly
3 meals per day: $115.00 per week $437.00/monthly
The weekly cost of four meals each day is $140.00. $532.00/monthly
5 meals per day: $170.00 per week $680.00 per month
You will be able to choose a start date for your meals on the checkout page. You may begin on any of their delivery days as long as you are not inside the 48-hour window for the following delivery day. They deliver three times a week, on Monday, Wednesday, and Friday. Their meals are fresh, all-natural, preservative-free, and never frozen! You can keep their meals in the refrigerator for about 3 days and can be frozen if desired.
FAQ's
Is Jet Fuel Meals Legit?
Why are Jet Fuel Meals so popular? Chefs with 5 stars – Enjoy freshly prepared meals delivered by 5-star chefs with over 30 years of experience. Their weekly and monthly meal plans change, so say goodbye to your boring old meal plan!
Is Jet Fuel Meals Worth It?
Heat & Serve – Their typical client saves up to 6-8 hours each week by not having to cook! They do all of the grocery shopping, cooking, and cleaning. They offer a 16-week rotating menu, which means you will not receive the same dishes for four months in a row unless it is a fan favorite! Talk about a wide range.
Is Jet Fuel Meals A Good Brand?
Convenient – They do the shopping, the cooking, the deliciousness, and the healthiness. To top it all off, they deliver right to your door three times every week.
Portion control – Their healthy meal plans provide the perfect balance. Every Jet Fuel Meal is precisely calculated and portioned to meet your unique requirements.
Final Thought About Jet Fuel Meals
They provide a selection of meal plans designed to meet a variety of requirements and goals. You will come across wonderful options for yourself, whether you want to lose weight, gain weight, or stick to a pescatarian or plant-based diet. Furthermore, their ingredients are always fresh and obtained locally! You also have the option to supplement your meal plan with a selection of snacks and cold-pressed drinks. During the sign-up process, you will be able to add these options.
You may also like – Garagify Reviews