Insync Discount Code, Review & Coupon Code 2020
Do you want someone to manage your Google drive as well as OneDrive documents straight from your computer? Then the one-stop solution is Insync. With the help of Insync, now you can sync, backup, edit, and transfer your files without opening any tabs of browsers. The price of Insync is very affordable. Also, you can use Insync. coupon code to get an instant deal. 
The Insync helps in installing unlimited across Mac, Linux, and Windows. The purpose of the Insync is to reverse the brain drain and elevate CS education and development in the Philippines. With the help of Insync, you can merge local and cloud folders and keep them synced. Also, you can establish rules and regulations for folders and files you don't need to sync. 
What is Insync?
The Insync is a cross-platform Google Drive and OneDrive desktop app for Windows, Mac, and Linux. You can sync any folder, network, and external drive. Along with that, it helps you sync various accounts and desktops. It is a cloud storage solution. The Insync is also related to file transfer and sharing, backup, and IT management. The software is entirely suitable for all professionals, personal, freelancers, startups, and small and medium-sized enterprises. The native applications of the brands are Windows, Macintosh, and many more to name. There are features such as selective sync, sync files between computers, sync folders, and many more to name. 
Why you need Insync?
There are more than one reasons to use Insync. 
You will get unlimited installs across windows, mac, and Linux.
The Insync offers file manager integration. 
Apart from that, you will be getting various accounts support. By using it, you can sync all of your accounts.
You can do selective sync 2.0; they offer you an option to choose to sync any stuff from local to cloud or cloud to local. 
By using, Insync, you will be able to merge cloud files without a web browser. 
All the users can automatically convert cloud files to Office or OpenDocument.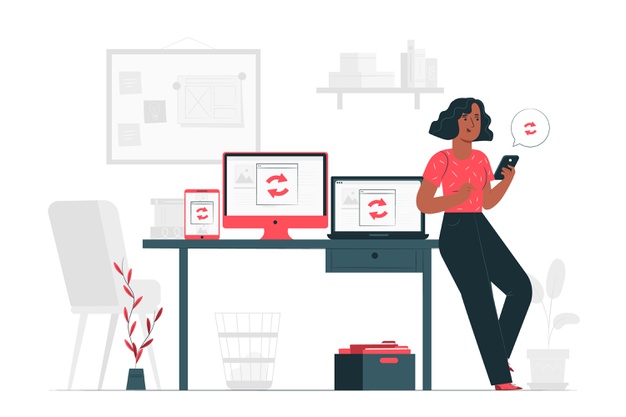 Insyc Products and Pricing
There is a total of 2 plans for the Insync. One for desktop and another one for the server.
For Desktop – You can get Prime for Desktop for just $29.99. The brand will offer one license per Google or Microsoft Account. You have to pay for just one; you can also search for the Insync coupon code for an excellent deal.
Teams – There are extended features for Teams such as Sync Shred devices, sync network drives, and many more. All the features are at just $49.99 per Google or Microsoft account. You can avail discounts using the Insync Discount Code for a fantastic discount.
Conclusion
There are also plans for serves. You will get Ncurses selective sync in the servers plan, Scriptability, Various distribution support, Auto login, Conflict resolution, Ignore rules, multiple account support, and support response. Also, you will get 15 days free trial. Moreover, if you own an enterprise and require the Insycnhq for more people, they can contact the volume discount brand. Also, you can find for Insync coupon code to get an extraordinary deal. For servers, they offer Office packs too for custom domains. You can avail the offer at just $159.99 per machine per year and get an Insync voucher code.
You May Also Like – Prowritingaid Review
FAQs
How to get Insync Discount Code?
Copy the Insync Coupon Code to visit the site. Choose your plan and hit the checkout page. Apply the Insync Promo Code and save huge.
Does the Insync offer a money-back guarantee?
Yes, they offer 30 days money-back guarantee. If you are not satisfied with the product, you can return the product and get back your full amount.