Brand24 Reviews 2021 | Best Media Monitoring Tool
Brand24 Review – Quick Summary
What You Like the Best
Hashtag Tracking
World-Class Customer Support
What You Dislike
The mobile application does not satisfy to the same extent as the desktop version.
Let us read the complete Brand24 review to know more about the product in detail.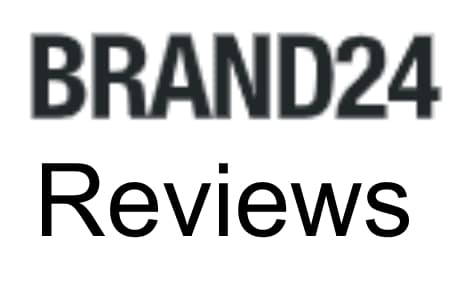 Brand24 Reviews In Detail
Brand24 is a simple, cost-effective, and dependable social media monitoring tool. It assists businesses of all sizes in identifying and analyze internet discussions about their brands, products, and competitors.
Brand24 enables its users to keep informed about what is being said about their company online to make data-driven decisions. It also assists them in preventing social media disasters, gather customer insights, locating prospects online, tracking campaign performance, and identifying key influencers.
Brand24 works with small and medium-sized businesses worldwide to find and analyze online conversations related to their business to gain customer insights, increase satisfaction, and increase sales.
What makes Brand24 the best?
Here's what Brand24 has to offer in terms of social listening:
Mentions Feed – Find out what people are saying about your business and act in real-time. With a single click of the mouse, you may join discussions about your company.
Discussion Volume Chart – To defend your company's reputation, keep an eye out for abrupt changes in the volume of talk. Spot problematic situations before they become more serious, and make the most of the great publicity you're already getting.
Data Exporting – Create automated PDF reports,.xls files and infographics from your data. Process your Brand24 mentions so you may utilize them outside of the program.
Filtering – Narrow down your results to focus on what matters most to you. You can sort by mentioning the source, sentiment, number of visitors, and many other factors.
Review on the Best Brand24 Products
Plus – Five users can track up to five different keywords and view 5,000 mentions every month. The data refreshes every 12 hours, and you'll receive both data and sentiment analysis, which you can track using their mobile app.
Premium — ten users, ten keywords, and one hundred thousand mentions each month, updated every hour. In addition to the metrics provided by Plus, you will be able to monitor your complete social media reach and gain insight into your "opinion leaders," or those that mention you the most.
Max – 99 users, 20 keywords, and 250k mentions per month, all in real-time. All of the above, as well as tracking interactions with those mentions and access to a consultant who can assist you in setting things up and providing analysis for the masses of data.
Brand24 Pricing
Plus- 3 keywords, 2k mentions, $49 per month, payable annually to individuals following a tiny brand.
Premium – 7 keywords, 5k remarks, $99 per month, expected annually Tracking and analyzing words is beneficial for startups and small businesses.
Business – 12 keywords, 25k mentions, $149 monthly, paid annually Excellent for tracking, analyzing, and benchmarking against competitors for expanding brands and agencies.
FAQ's
Is Brand24 Legit?
Brand24 is, in fact, legitimate. Their team comprises in-house professionals who ensure that all items and services are genuine. Every day, their professionals inspect thousands of tools to guarantee that the products they offer are authentic and in perfect working order.
Is Brand24 Worth It?
Brand24 is, indeed, worthwhile. After examining the features, functionality, and price of the services on show, buyers can select from a choice of models. They will never charge you more than the cost of the subscription plan you choose. If your account receives more mentions than your subscription plan allows, they will contact you to discuss a possible upgrade. Aside from that, Brand24 offers its customers a 30–day money-back guarantee on their purchase.
How Can You Get In Touch With Customer Service?
Contact them at [email protected] or by clicking the chat cloud in the bottom right corner of any page on Brand24. First and foremost, you should be aware that their Customer Support representatives are renowned in their field. There's no mountain high enough or time zone inconvenient sufficient to deter them from assisting you.
Final Thought About Brand24
Brand24 is a cloud-based marketing system that aids users in the finding and dissemination of information. It includes an "online mentions" function that displays mentions throughout social media platforms, blogs, news sites, and forms and generates alerts when observations occur.
The program also monitors abrupt changes in company discussion levels, allowing users to identify concerns as they occur and profit from positive publicity. Mention analytics, influence scores, and sentiment analysis are among the other features.
Brand 24 sends out alerts when new brand mentions arise on social media, and it also provides data exporting from the system. Influence scores assist users in identifying industry influencers with whom they should collaborate, and sentiment analysis assist in gauging client views and satisfaction. Apps for Android and iOS are available.
Brand 24 serves a wide range of businesses. The price is per month. Support is available via email and the knowledge base.
You may also like – Inbox Expo Reviews