Benzinga Pro Reviews 2021 | Best Faster Stock Market News And Research
Benzinga Pro Review – Quick Summary
What You Like the Best
Profit With Faster Stock Market News & Research
Fast, Reliable Newsfeed
What You Dislike
Extending the platform's value requires customization.
Let us read the complete Benzinga Pro review to know more about the product in detail.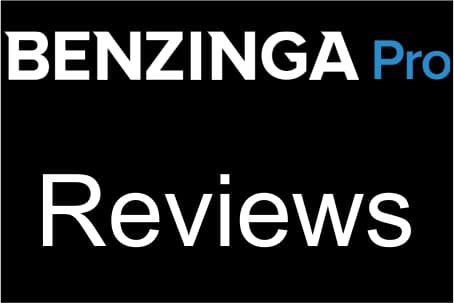 Benzinga Pro Reviews In Detail
Benzinga Pro is a platform for financial news and research produced and distributed from Benzinga's offices in Detroit, Michigan. The content ecosystem that makes it easy to absorb information. Their purpose is to link the world via news, data, and education to make the path to financial prosperity easier for everyone every day. 
Benzinga is the leading full-service, a one-stop-shop for investors of all colors and types, covering everything from breakouts to unusual volume, analyst ratings, futures, and options.
The Benzinga Pro platform is best suited for intermediate-to-advanced stock traders. The software is the best suit for day traders who need this instrument's "real-time" component and want to incorporate news into their trading strategy.
The capacity to give real-time streaming news is the prominent feature of Benzinga Pro. Benzinga Pro intended to provide traders with real-time access to breaking news. However, the instrument is more than simply a newswire; it also provides trade and audio alerts.
What makes Benzinga Pro the best?
Benzinga Pro provides a user-friendly workstation for delivering significant market insight.
BZ Wire Exclusive – Learn how traders use insider information to profit more and win more. Benzinga Pro news desk exclusive content provides actionable insight before the market moves.
Live Audio Squawk – Save time, energy, and screenspace without missing a beat. Every day, audio squawk broadcasts live, with critical headlines and real-time market updates.
Real-Time News Alerts – Stay on top of every headline that pertains to your portfolio with notifications emailed directly to your inbox or delivered as live sound alerts.
Security Snapshot View – A complete security snapshot provides access to news, fundamentals, and charts. Gain clarity by seeing the whole picture without missing a detail. It includes balance sheets and income statements and SEC filings, news releases, and critical company information.
Review on the Best Benzinga Pro Products
Primary – Access to the Newsfeed (including Benzinga headlines and articles, press releases, SEC filings, and partner content).
Essential – Keep up with every vital headline with desktop, email, and sound notifications, so you never miss an event, even if you're surfing in a different tab or window.
Benzinga Pro Pricing
Benzinga Pro's pricing plans are straightforward. The "Basic" plan costs $99 per month, while the "Essential" plan costs $147. By opting for a yearly membership, you can save up to 34%. You can also begin with a free trial to get a feel for the platform.
FAQ's
Is Benzinga Pro Legit?
Yes, Benzinga Pro is a legitimate brand. Benzinga Signals, Benzinga Wire, Benzinga Wire Espaol, Benzinga Wire France, Benzinga Wire Italia, Jiji Press (English), Partner Links, Press Releases, and SEC Filings are among the sources used in their Newsfeed. You may configure desktop notifications to receive notifications whenever a new headline occurs in your Newsfeed.
Is Benzinga Pro Worth It?
Yes, Benzinga Pro is worthwhile. You can modify notifications through tools such as Newsfeed, Signals, and Watchlists. You can also personalize alerts in the Newsfeed by assigning various sounds to different categories. Benzinga Pro provides quick stock news alerts, whether you want to keep all signals the same or choose different types for additional tools and workspaces.
What Is a Calendar Tool?
Analyst ratings, conference calls, dividends, profits, economics, guidance, IPOs, mergers and acquisitions, retail sales, SEC filings, secondary offerings, and splits are all easily accessible. You will notice weird options activity data in the Calendar if you add it.
Final Thought About Benzinga Pro
Benzinga Pro is a real-time news streamer develope by the Benzinga team. Benzinga is a well-known market news website launched in 2010 by Jason Raznick. 
While the normal Benzinga site is a news source (similar to CNBC or MarketWatch), Benzinga Pro is a news platform created for fast-paced traders who require access to the appropriate information at the right time.
Benzinga Pro is a fantastic platform for traders who incorporate news into their daily processes. It is undoubtedly one of the top news streaming platforms, if not the best browser-based news platform. Benzinga enables individual investors by keeping them one step ahead of the competition.
 It is no longer required to rely on a single firm or analyst while paying expensive broker fees. Benzinga gives you access to everything. Benzinga provides information allowing you to make informed decisions and take control of your financial future.
You may also like – Hashatory Reviews