Balanced Chill Discount Code, Review & Coupon 2020
CBD or Cannabidiol is a non-psychotropic cannabinoid compound found in the Cannabis sativa family of plants, also known as hemp or marijuana. It is known to have numerous health benefits and therapeutic properties, ranging from pain relief to anti-inflammatory properties to helping ease anxiety and stress symptoms. With so many CBD products out there, Balanced Chill adds one more –CBD coffee. How amazing is that! Try out this CBD infused coffee at discounted rates with the Balanced Chill Coupon Code.
This amazing product by Balanced Chill is great for coffee enthusiasts, who can enjoy the relaxing effects of their favorite beverage, without the physiological effects some are prone to. Also, it is a fun and delicious way to consume your CBD dosage in the form of coffee!
What is Balanced Chill?
Balanced Chill originated from Scottie Jack as a medium to support his twin daughters, who suffer from Cerebral Palsy, to support themselves into adulthood. Balanced Chill offers the best Cold Brew available, infused with world-class CBD. They offer CBD that is pure and potent, sourced from certified farms and processors, and contain zero TCH. The natural blend of coffee and CBD tastes amazing. It contains a perfect balance of CBD and caffeine, to give you all the energy you need, without the side effects of caffeine!
Why you need Balanced Chill?
With Balanced Chill, get the perfect rush your body needs, without the drowsiness caused by CBD.
Their CBD is pure and potent, procured from certified farms and processors.
The CBD contains zero TCH.
Balanced Chill blends the health benefits of CBD with natural caffeine from coffee.
Besides coffee, they also offer a CBD pain relief spray that works in minutes, is non-greasy, and does not stain clothing. 
Their patented Cold Brew Espresso (USPO 10104900) infused with pure CBD Isolate, is legal and in full compliance with the Farm Bill of 2018. 
CBD has several health benefits. These include anti-anxiety, anti-inflammation, pain relief, general relaxation and more.
You can avail incredible discounts with the Balanced Chill Coupon Code.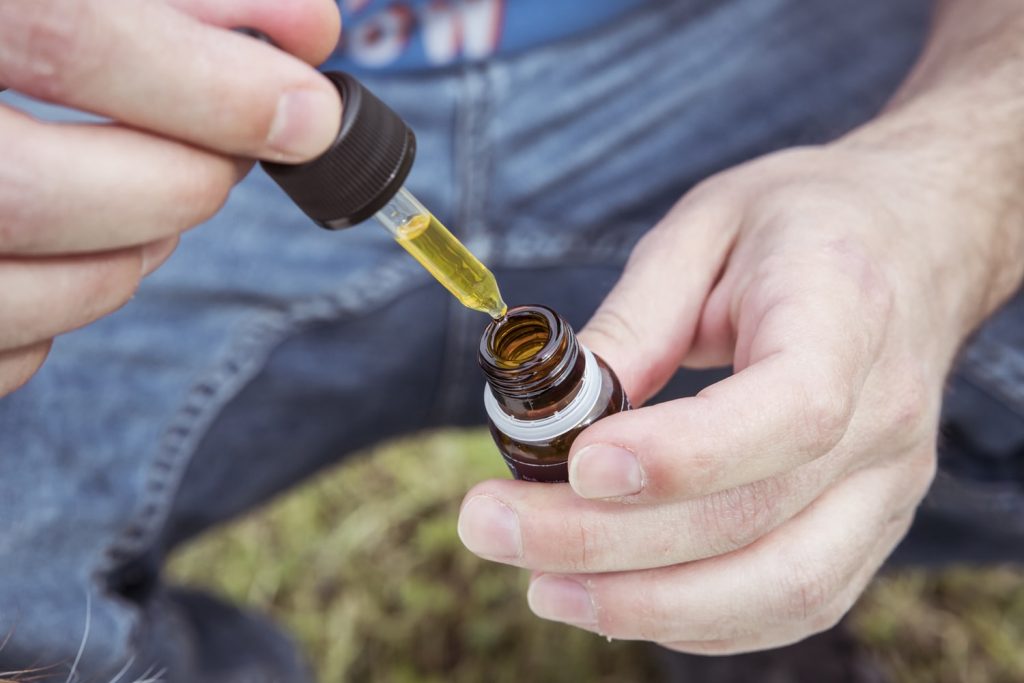 Balanced Chill Product and Pricing
CBD Coffee: Buy a pack of 6 (for $19.95) or 12 (for $34) CBD infused K-Cups. For $14.95 each, you can buy different flavoured coffee packs including CBD Infused Costa Rican SHB Fronterra Med. Other products include CBD Infused Balanced Breakfast Blend, and CBD Infused Decaf Timor SWP FTO Medium Roast.
Pain Away – CBD Relief Spray – 2oz, 250mg CBD for $49.95. An effective, non-greasy spray that works in minutes! Grab great discounts with the Balanced Chill Voucher Code.
6 PACK – 8OZ Bottles of CBD Infused CHILL COLD BREW ESPRESSO for $39.00. Enjoy the health benefits of CBD such as pain and anxiety relief, in the form of a delicious, patented Cold Brew with natural caffeine from coffee!
Conclusion
Whether or not you are a coffee lover, you will not be able to stop yourself from falling in love with the amazing blend of CBD and coffee offered by Balanced Chill. This perfect balance of caffeine and CBD give you the energy and relaxation your body needs to get you through the day, without any side effects! So, apply our exclusive Balanced Chill Coupon Code to get to save huge.
You May Also Like – DankGeek Review
FAQs
What is the return policy?
Once a sale has been made, it is final. You cannot return the product. If you are not satisfied with the product, you can look for a replacement.
How to use the Balanced Chill Discount Code?
Copy the Balanced Chill Promo Code and visit the official site.
Add your Balanced Chill Coupon code on the checkout page.
Hit the apply coupon tab and save big.